To order please contact Eleanor Stardom at
---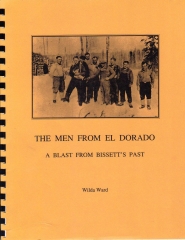 The Men From El Dorado
by Wilda Ward is a compilation of anecdotes about Bissett and its mines. Originally published as a series of articles in the Pine Falls Community Voice newspaper, they were collected in book form and sold as a fund-raiser at the Bissett Blast Reunion of 2002. 
Price: $10 plus postage.
---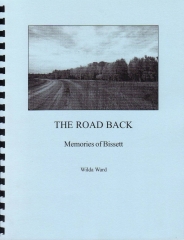 The Road Back
, edited by Wilda Ward, contains more anecdotes about Bissett, featuring many first-hand accounts of life there contributed by former and current residents. It was also compiled as a fund-raiser for the Bissett Reunion of 2005.
Price: $10 plus postage.
---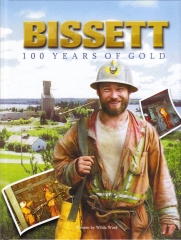 Bissett: One Hundred Years of Gold
, by Wilda Ward, is a comprehensive history of Bissett and area from its beginnings in 1911 when the first gold was discovered right up to the present. It was published in 2011 to celebrate Bissett's one hundredth anniversary, with the financial assistance of San Gold who are currently operating the mine. Proceeds from its sale are going towards the establishment of the Manitoba Museum of Mining History at Bissett.
Price: $35 plus postage.
---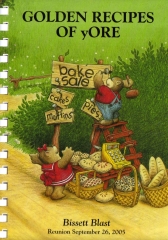 Golden Recipes of yOre:
a treasury of recipes from current and former residents of Bissett published for the 2005 Bissett Blast reunion.
Price: $10 plus postage.